Latest News
April 6, 2021
Our Drive Through Easter event was attended by at least 70 children. It was a beautiful day and turned out great.
Ellery Jansen did a fine job as the Easter Bunny and the Brothers will send a Thank You card. It is very hard to find bikes in the stores right now because of COVID related shipping delays, etc., so they will be ordered on line for the 2 lucky winners. We used the last of the plastic eggs, so more will need to be ordered for next year.
We will walk the ditches on Tuesday, April 27.
Allen Eide told of the visit that he and Elaine made to the State of South Dakota Veterans Cemetery which is in the early stages of construction near Sioux Falls. The design was well thought out.
The Scottish Rite Reunion is this coming Saturday and Sunday in Yankton.
Education Officer Joe West gave a very light-hearted program consisting of Masonic jokes.
---
Congratulations, Brother Ron!
Congratulations to Brother Ron Chenault, Jeptha Lodge's newest member of the Yankton Scottish Rite.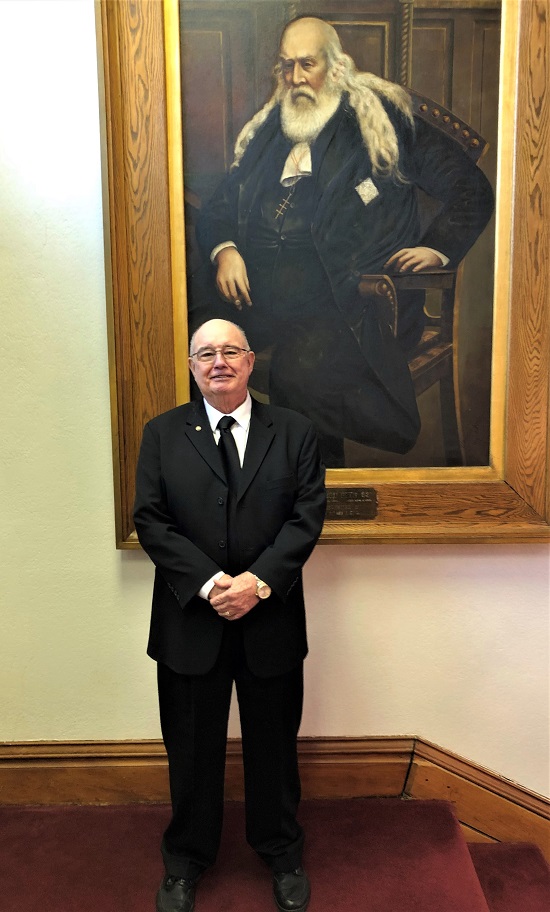 ---
Thank-you!
Thank-you to all the Brothers and friends who made this year's visit from the Easter Bunny such a success!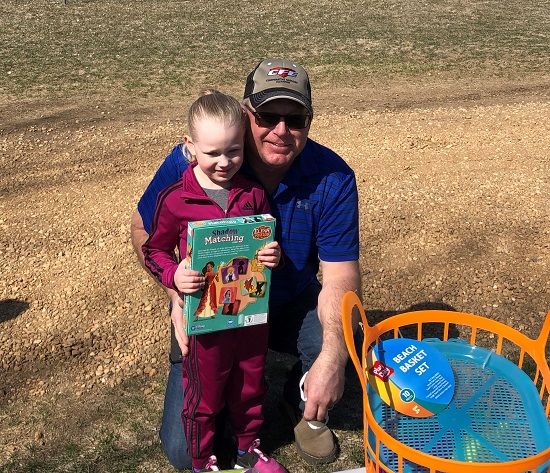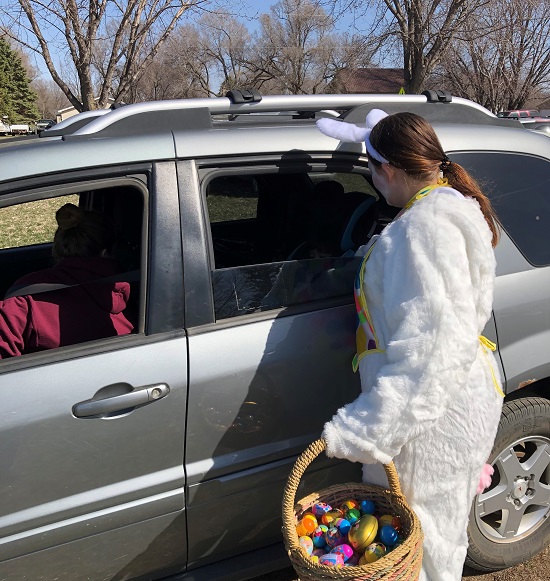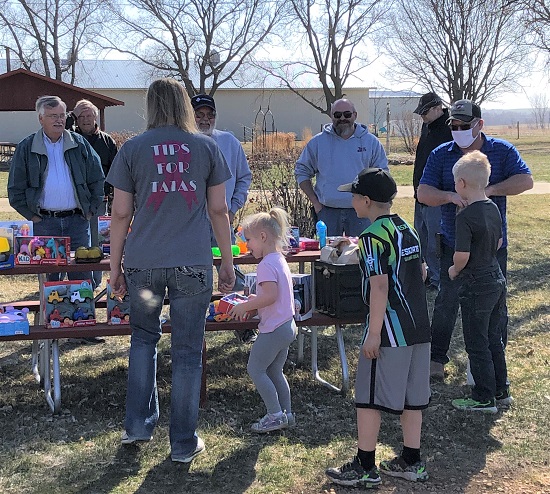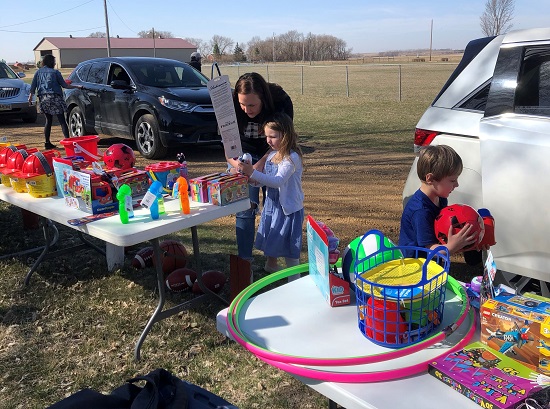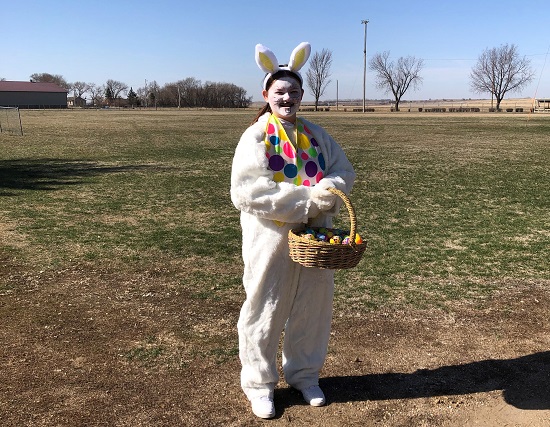 ---
Not Just a Man. A Mason.
How Do I Join?
Freemasonry is available to men of good character who believe in a Supreme Being. We are closed to avowed atheists and agnostics. There are no restrictions relating to race, creed, or religion.
To begin, contact a Mason by telephone, by
e-mail
, or in person. He will be happy to answer your questions, or refer you to someone who can.
If you decide that Masonry is right for you, the next step is to request a Petition for Degrees of Masonry, which will ask for some basic information, such as your name, age, occupation, and place of residence.
Your sponsor will present your petition to the Lodge, which will consider your request. When your petition is accepted, you will face a three-step initiation. Each step opens doors to new knowledge and deeper understanding.
These initiation rites are solemn and wholesome, intended to convey basic moral truths and principles of morality that are accepted by good men everywhere: the Golden Rule, tolerance, gratitude to the Almighty for His many blessings, love of and respect for one's family, charity towards all men, and patriotism. Upon taking part in the the first step, called the Entered Apprentice degree, you will advance to the second degree, known as the Fellowcraft, and, ultimately, raised to the Master Mason degree.