Latest News
February 2, 2021
Acting Tyler, Randy Porter, did some research on the duties of the Lodge Tyler, and went over what cowans and eavesdroppers were.
The George Washington party was discussed. It was decided that we should forego it again this year with hopes that time and increased COVID vaccine availability will make it possible to resume in 2022.
We discussed the Easter Egg Hunt. It was decided that we are again unable to hold the event as normal. However, the Brothers were asked to think about whether we can do something similar to the way we staged a toned-down visit by Santa without any known complications. Possibly some way to hand out filled plastic eggs, small gifts, and even bike raffles without close contact. Bring any ideas to the next meeting or email the Secretary.
Our Education Program was entitled "The Masonic Deck of Cards." It showed how playing cards can be used to teach many Masonic lessons. During our discussing afterwards, we did a pretty good job of remembering what each card represented. We felt most were very good examples, but a few were a stretch.
Keni Snedeker emailed news that he, Diane & his mom Aggie are doing well, invited the Brothers to call or visit anytime in South Sioux City, and said he has plans to be active in Lodge after he retires.
District Master Larry Clark inquired by email if we had done our MM Degree yet and was told that we still have several important team members unable to take part.
---
Santa Visits Hudson!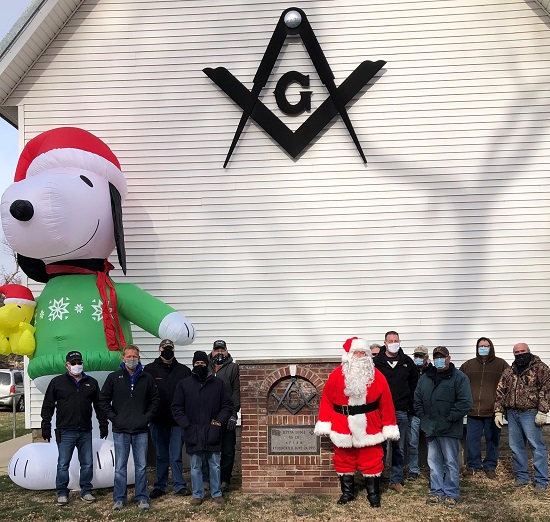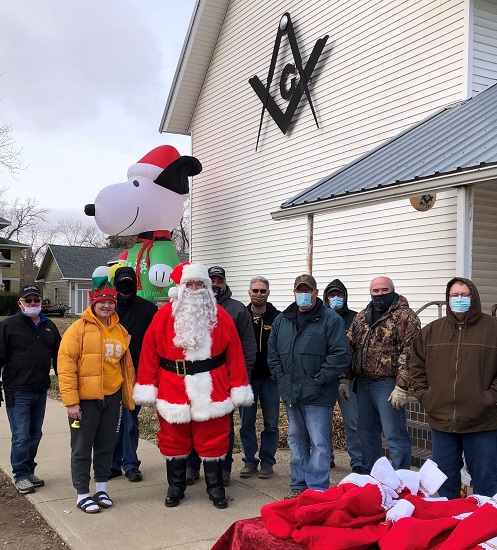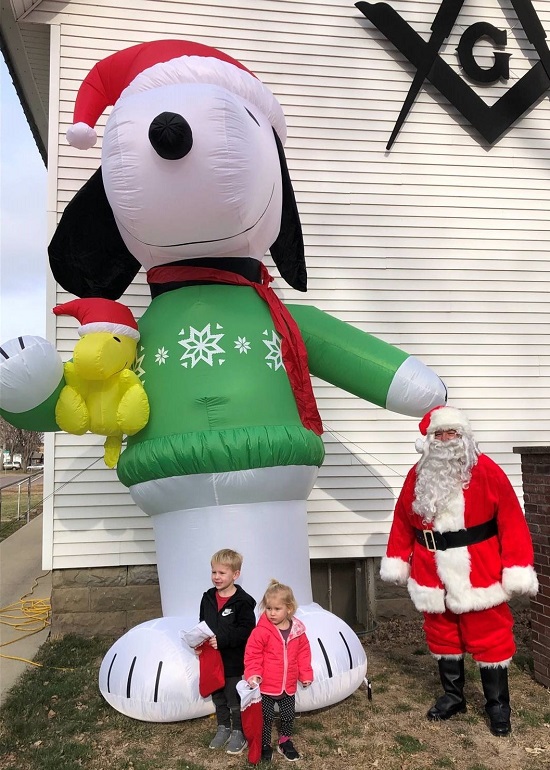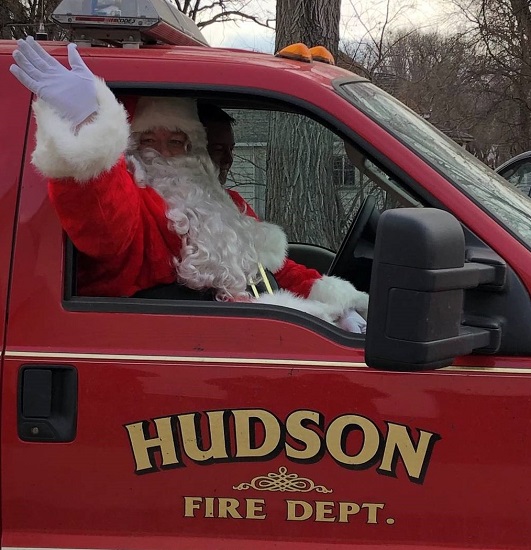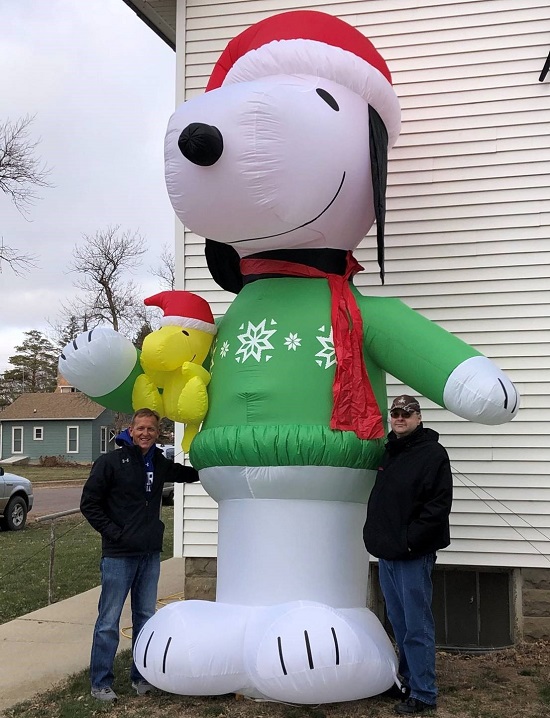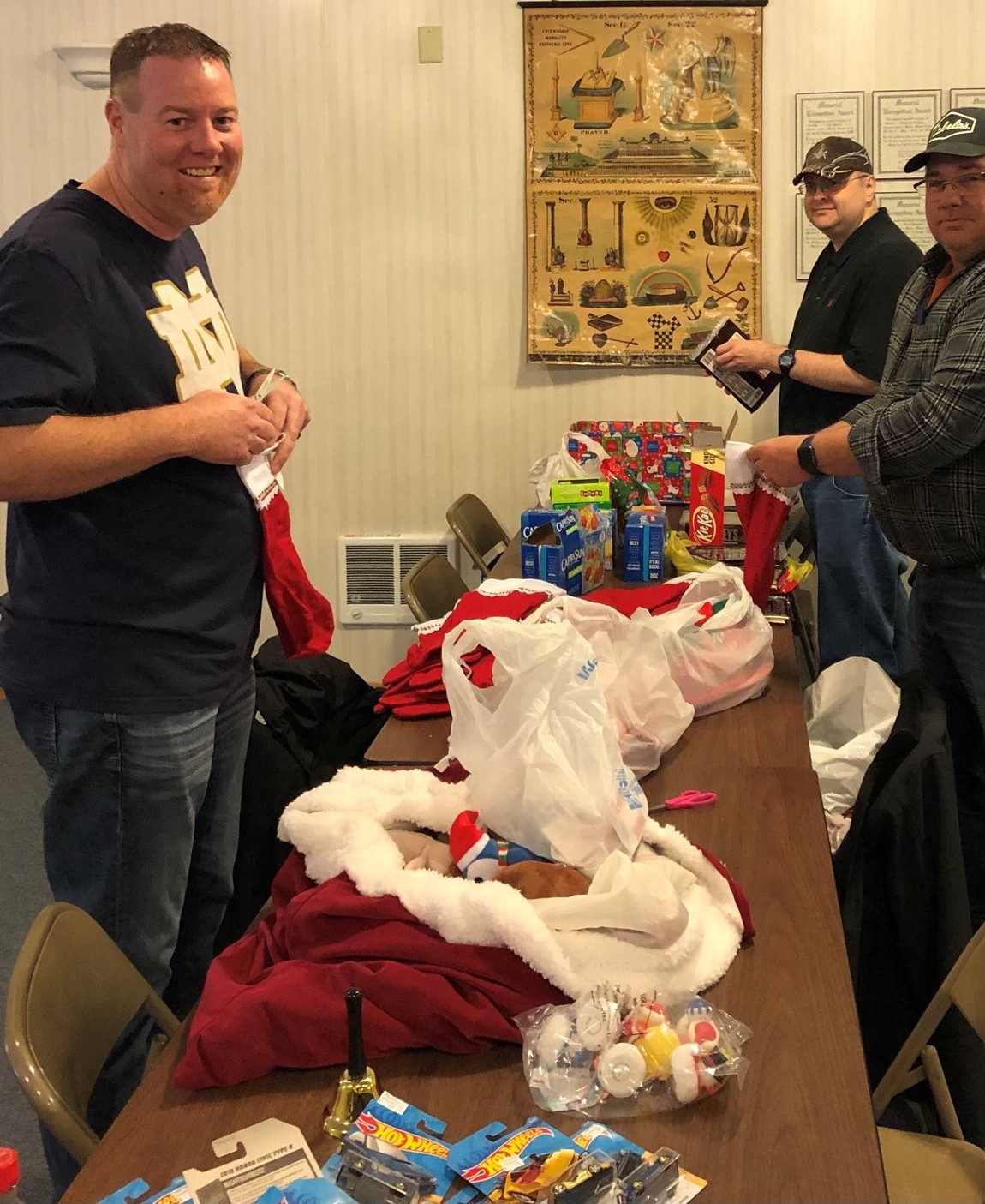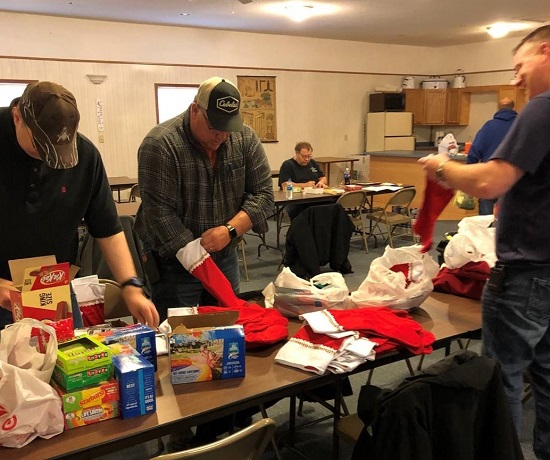 ---
Not Just a Man. A Mason.
How Do I Join?
Freemasonry is available to men of good character who believe in a Supreme Being. We are closed to avowed atheists and agnostics. There are no restrictions relating to race, creed, or religion.
To begin, contact a Mason by telephone, by
e-mail
, or in person. He will be happy to answer your questions, or refer you to someone who can.
If you decide that Masonry is right for you, the next step is to request a Petition for Degrees of Masonry, which will ask for some basic information, such as your name, age, occupation, and place of residence.
Your sponsor will present your petition to the Lodge, which will consider your request. When your petition is accepted, you will face a three-step initiation. Each step opens doors to new knowledge and deeper understanding.
These initiation rites are solemn and wholesome, intended to convey basic moral truths and principles of morality that are accepted by good men everywhere: the Golden Rule, tolerance, gratitude to the Almighty for His many blessings, love of and respect for one's family, charity towards all men, and patriotism. Upon taking part in the the first step, called the Entered Apprentice degree, you will advance to the second degree, known as the Fellowcraft, and, ultimately, raised to the Master Mason degree.