Latest News
September 19, 2023
We had so many sick members that we didn't have a quorum at our last meeting. This cake that Ron Chenault had made for lunch was pretty neat!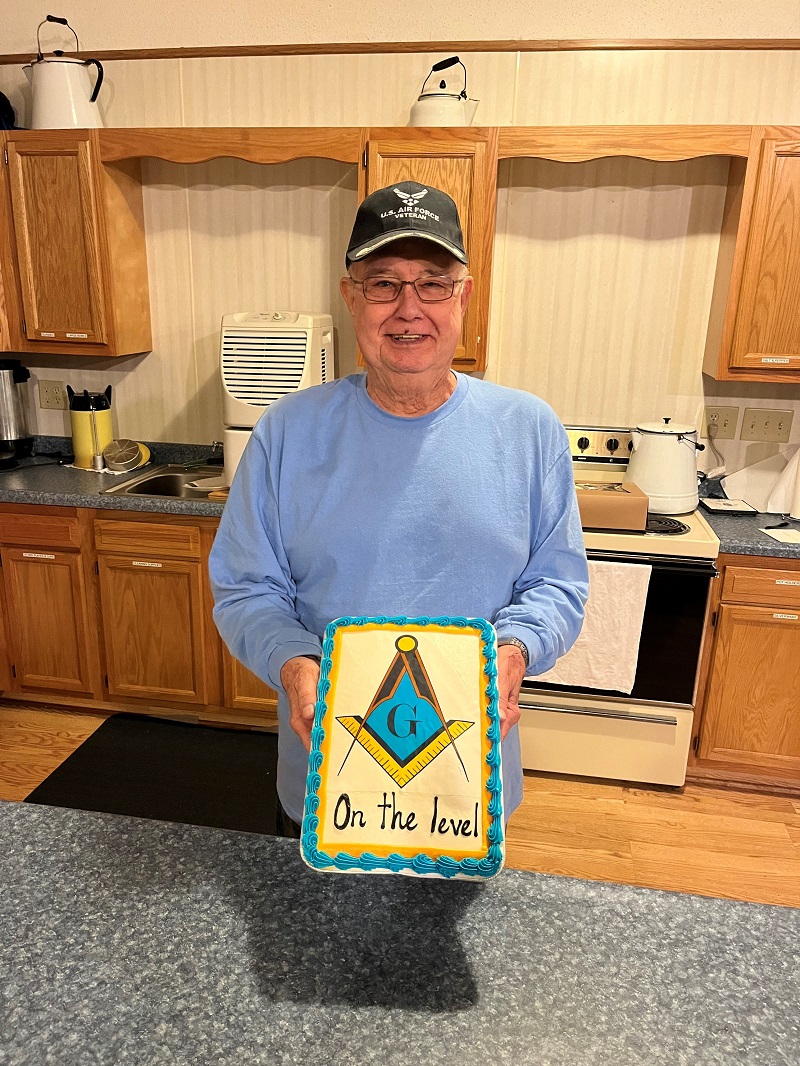 ---
September 5, 2023
Brian Sohl will deliver Meals on Wheels on behalf on the Lodge this coming week.
Bros. Tom, Allen, and Dave attended and reported on Grand Lodge.
Scotish Rite is coming up in November.
We discussed our parade float. Thanks, Bro. Doug Vant Hoff, for driving the float through.
Bro. Ron West brought up a concern about kids riding their bikes up the ramp and down the steps. We disussed what to do.
The brothers thanked Bro. Tracy for mowing this summer.
The Brothers also thanked Bro. Dave for 26 years of serving as Secretary.
Bro Joe West did an education program on Officer Instalation.

---
Not Just a Man. A Mason.
How Do I Join?
Freemasonry is available to men of good character who believe in a Supreme Being. We are closed to avowed atheists and agnostics. There are no restrictions relating to race, creed, or religion.
To begin, contact a Mason by telephone, by
e-mail
, or in person. He will be happy to answer your questions, or refer you to someone who can.
If you decide that Masonry is right for you, the next step is to request a Petition for Degrees of Masonry, which will ask for some basic information, such as your name, age, occupation, and place of residence.
Your sponsor will present your petition to the Lodge, which will consider your request. When your petition is accepted, you will face a three-step initiation. Each step opens doors to new knowledge and deeper understanding.
These initiation rites are solemn and wholesome, intended to convey basic moral truths and principles of morality that are accepted by good men everywhere: the Golden Rule, tolerance, gratitude to the Almighty for His many blessings, love of and respect for one's family, charity towards all men, and patriotism. Upon taking part in the the first step, called the Entered Apprentice degree, you will advance to the second degree, known as the Fellowcraft, and, ultimately, raised to the Master Mason degree.