Latest News
November 21, 2023
Several Brothers attended Scottish Rite in Yankton. Duane VanNoort gave a report on this. Brothers Dave Hansen, Ron West, Duane VanNoort, Brian Sohl, Joe West, Randy Smith, Gahlen Jansen, and Mike Ingebrigtson did the fourth degree.
Aden Waterman was invited to the oyster stew supper.
Santa visit will be December 9 from 12:30 until 2:00 pm.
Brian will contact the fire department. Brian will visit with Roxanne Wickre. Toys are covered for Santa. We emailed Alan Eide that Santa is covered, and he replied that he will come regardless.
- We will see if we can find an elf
- We will check for Christmas cards.
- Brian Sohl will bring blue Juice.
- Tom Lewis will bring cider.
- Joe West will do pictures.
- Check to see if Doug V. can bring peanuts.
- Dave Hansen will bring bags.
- Ron West and and Dan Schulp will bring candy.
- Worshipful Master Tom will write a letter.
- Mike, Dave, Duane, and Ron will bring cookies.
- Will meet at 11:00 to sign Christmas cards and decorate.
Dues notices were mailed.
We sent a thank-you card for the donated stuffed animals.
District Master of District 1, Larry Clark. was escorted to the East where he spoke to the Brothers. MWM of Grand Lodge of South Dakota, Aaron Zahn, was escorted to the altar where the Brothers gave him a welcome of public grand honors. He addressed the Brothers and was seated.
Oyster stew supplies were submitted for $274 and the Brothers motioned to pay.
The Education Program was Masonic Jeopardy, and everyone had a good time. The house won with $8,000 points and WB Brian Polling took 2nd place.
All members introduced themselves.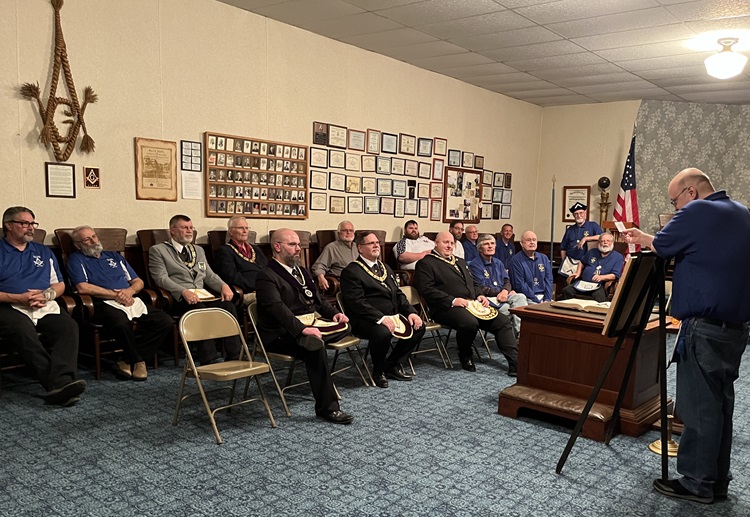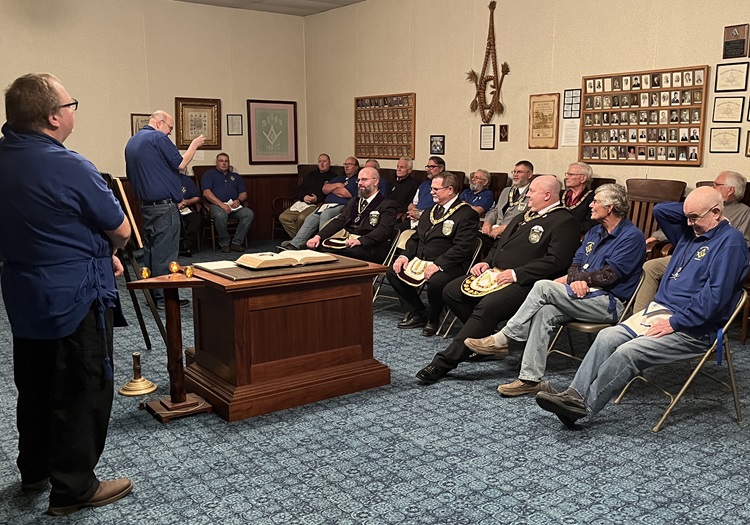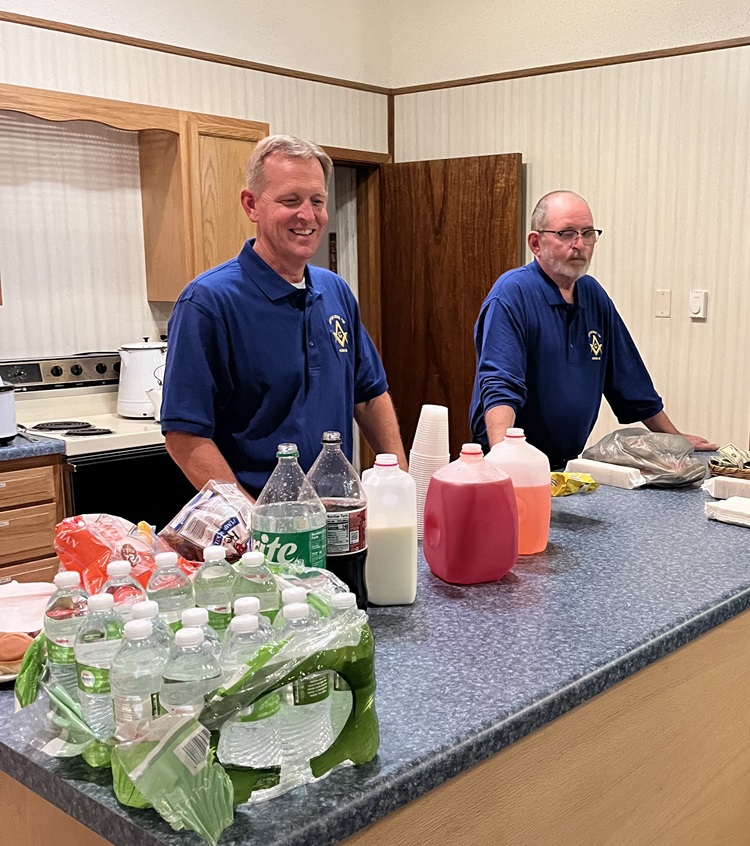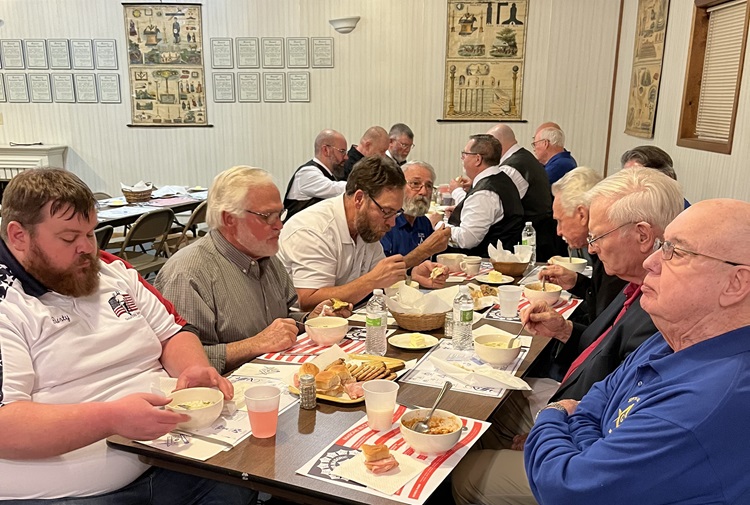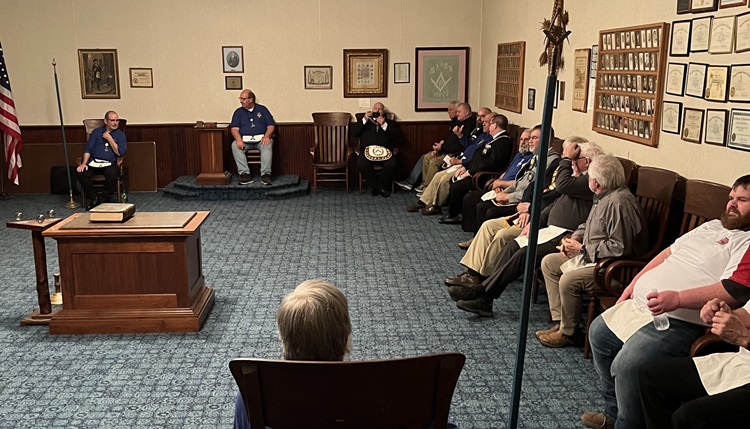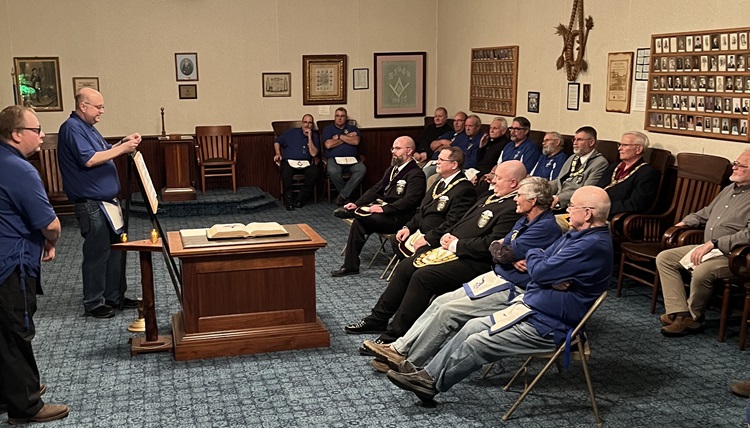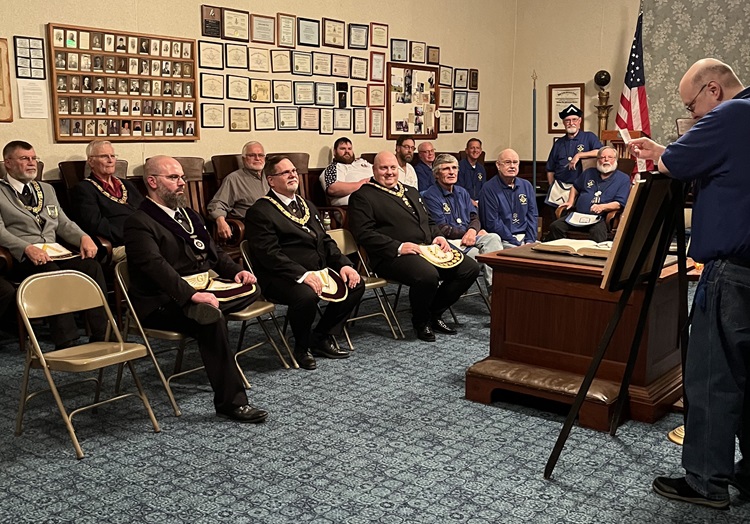 ---
Not Just a Man. A Mason.
How Do I Join?
Freemasonry is available to men of good character who believe in a Supreme Being. We are closed to avowed atheists and agnostics. There are no restrictions relating to race, creed, or religion.
To begin, contact a Mason by telephone, by
e-mail
, or in person. He will be happy to answer your questions, or refer you to someone who can.
If you decide that Masonry is right for you, the next step is to request a Petition for Degrees of Masonry, which will ask for some basic information, such as your name, age, occupation, and place of residence.
Your sponsor will present your petition to the Lodge, which will consider your request. When your petition is accepted, you will face a three-step initiation. Each step opens doors to new knowledge and deeper understanding.
These initiation rites are solemn and wholesome, intended to convey basic moral truths and principles of morality that are accepted by good men everywhere: the Golden Rule, tolerance, gratitude to the Almighty for His many blessings, love of and respect for one's family, charity towards all men, and patriotism. Upon taking part in the the first step, called the Entered Apprentice degree, you will advance to the second degree, known as the Fellowcraft, and, ultimately, raised to the Master Mason degree.