Making Good Men Better

"Slowing the Hands of Time" by RW Brother Chad M Lacek, PM of Dundee Lodge No 190 Carpentersville, IL

"Men Who Build Bridges," by RW Rev. Richard D. Campbell, Grand Chaplain, Grand Lodge of New York

"Is Father Christmas a Freemason" by Brother David Downie, St. Trinians Lodge No. 2050, Isle of Man
Improving the Craft

"Top-Down and Bottom-Up Leadership," by Forthrighter

"Leadership," by RWB Harold Ireland, Senior Grand Warden

"The Courage of Excellence," by Tom Dangelo

"Boring Our Members To Death," by Christopher Hodapp

"Lodge Leader's Planning Guide," by Mike Rodman

"Mentoring for the New Mason," by Mike Rodman

"Six Steps to Initiation," by Yancy Smith, Sr.

"Making a Lodge Meeting Interesting," by Rod Larson, P.G.M. of Masons in Minnesota

"Reasons Freemasonry Fails, Part 2" by u/jbanelaw
What Masonry Means to Me

Edith C. Wong

Rev. William M. Pfatuz, PM

Rev. Norman Vincent Peale

Lawrence E. Bethune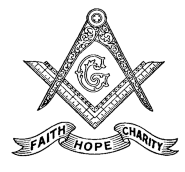 Welcome!
The welcomes you to this page of opinions, research, and commentary.
Views expressed on this page are solely those of the author(s). They do not necessarily represent the views of Jeptha Lodege #121, the editor, or Web master.
How to Contact Us